The Archaeological Museum
The origin of Bergamo's Civic Archaeological Museum lies in a resolution passed by the town council in May 1561 that established the Antiquities Collection, which included a series of inscriptions that were put on display in the loggia under Palazzo della Ragione. Over the years the collection grew and in 1743 the Elders' Committee entrusted a group of local scholars to design another home for it; new premises built over the Fontanone were finished about thirty years later. In 1770 the collection was installed, but in 1818 the building became the seat of the Bergamo Athenaeum of Science, Letters and Arts.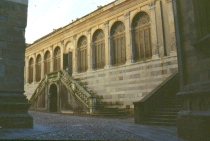 In the mid-19th century Count Paolo Vimercati Sozzi built up a large collection of archaeological finds from throughout the province, part of which was donated to the town in 1866. During the last twenty years of the 19th century Prof. Gaetano Mantovani, royal inspector of excavations and ancient monuments for the provinces of Sermide, Bergamo and Treviglio, gathered together chance archaeological finds from the Province of Bergamo and recorded them in the journal Notizie Archeologiche Bergomensi, published until 1900. For a certain period this collection was exhibited in the entrance hall of the A. Mai Library.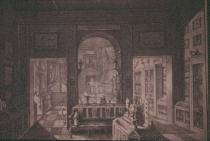 In the early 1930s these various collections were united for the first time in a single museum based in the castle, but after war broke out the archaeological finds were moved to a safer place.
In 1960 the museum was established in the 14th century Palazzo Visconteo in the Cittadella, its current location. This marked the beginning of the institution's development in line with modern museographic criteria and its important role in the town's cultural life.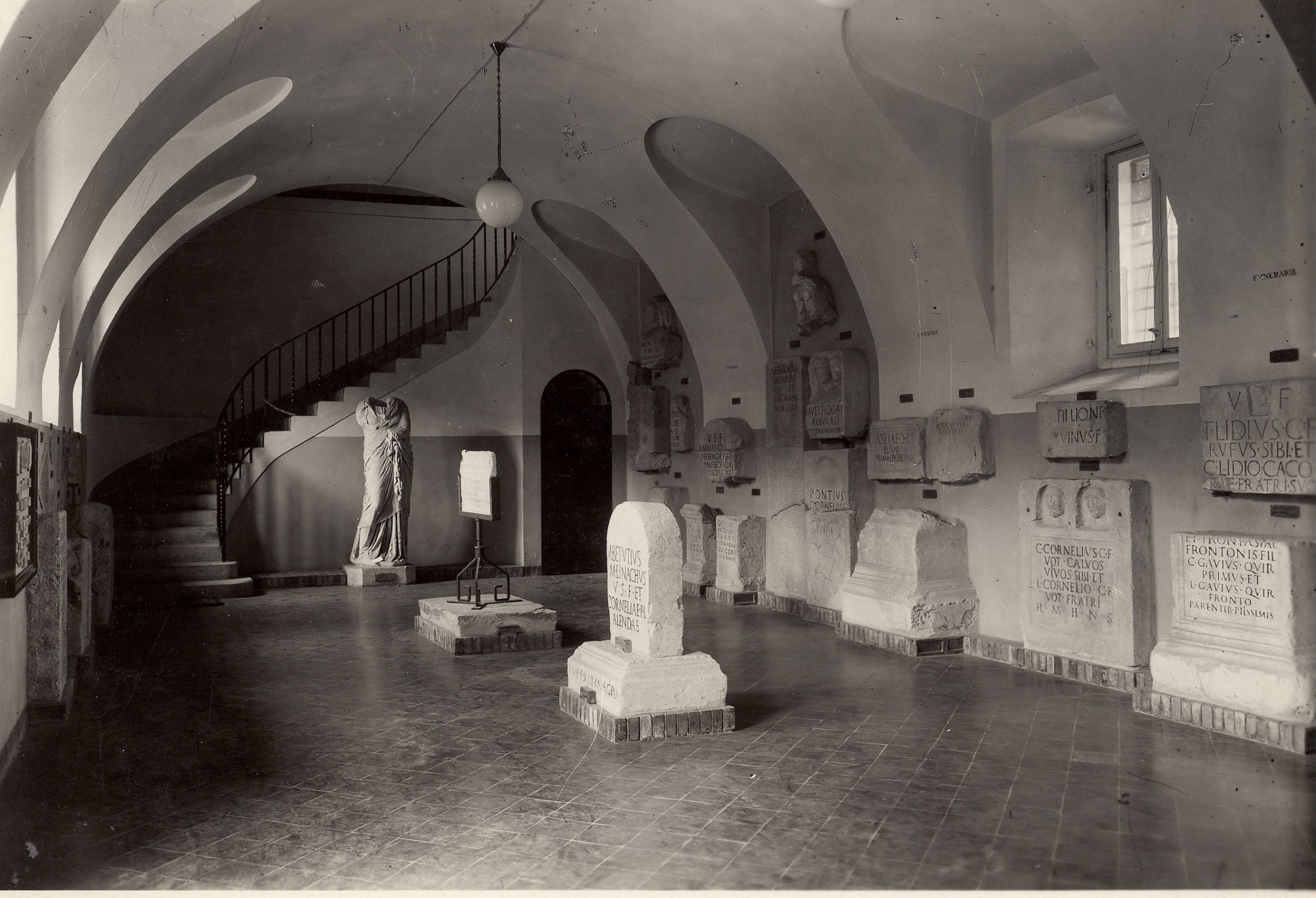 The Museum's teaching vocation led to the foundation in 1981 of the Museum Guides Group, now the Educational and Cultural Centre (Centro Didattico-culturale), which initiated its work with schools. Since 1982 the Association of Friends of the Archaeological Museum has also been active, providing valuable assistance to the museum through the dissemination of archaeological knowledge.
Today the museum offers educational services to schools, adults and families, organizes exhibitions and conferences, conducts research and excavation activities, and since 1993 has published once more the scientific journal Notizie Archeologiche Bergomensi.